~ Episode Locked Page - Please Read this First Before Trying to Edit ~
This episode page, "Mr. & Mrs. Castle," is locked and unable to be edited by anyone but an Admin until after the episode airs on EST and may even remain locked for up to one week or longer (allow time to see) after the episode airs on EST (United States). No editing page until the admin, remove this lock tag on page even if its not protected anymore.
Mr. & Mrs. Castle is the eighth episode of the eighth season of Castle.
This episode is the last episode to air in 2015 for Season 8 and it consist as the Winter Finale.
Summary
Castle and Beckett investigate the murder of a cruise ship entertainer, only to find themselves trapped at sea with the killer.
Recap
Promo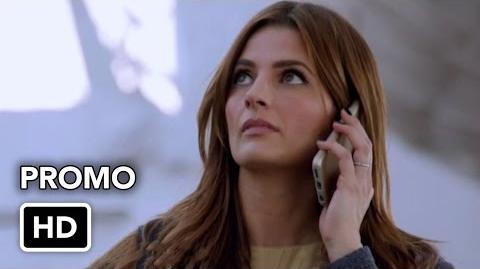 Cast
Main Cast
Guest Cast
Sunkrish Bala as Vikram Singh
Arye Gross as M.E. Perlmutter
Kristoffer Polaha as Caleb Brown
Quotes
Featured Music
Trivia
References
Related links
Community content is available under
CC-BY-SA
unless otherwise noted.